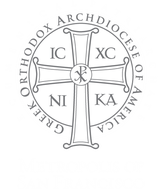 Orthodox Youth Athletic Association
GYM CHANGE - SATURDAY, MAY 4TH
The high school games scheduled for May 4 have been moved from the Ascension Cathedral to Head-Royce School in Oakland. The address for the school is 4315 Lincoln Avenue, Oakland. The new location is about a 200 yard walk from the Ascension Parking Lot.
GAME TIME CHANGE - TUESDAY, MAY 7TH



The adult games scheduled for Tuesday, May 7th at the St. Gregory Gym (699 Serramonte Blvd., Daly City) have been changed. Please check the updated schedule.